How to grow a great beard
Understand Your Beard (and Your Face)
Growing a beard: Some guys do it! And, really, pretty much every guy has considered it, especially when No Shave November rolls around and everyone's sporting a conspicuous increase in scruff. But it's not just about not shaving. You can't simply let your facial hair grow out willy-nilly and expect to cultivate a successful beard. You need strategy. And maintenance. And, crucially, you need knowledge. That's where we come in.
See, growing a beard is a process, and it's unique to anyone who drops the razor and goes for it. But while no two beards are truly alike, the advice that'll guide you to your best beard is somewhat universal. So, whether you're looking to channel George Clooney's follicular fortitude or just get a little coverage on that mug of yours, here's how to do it.
Understand Your Beard (and Your Face)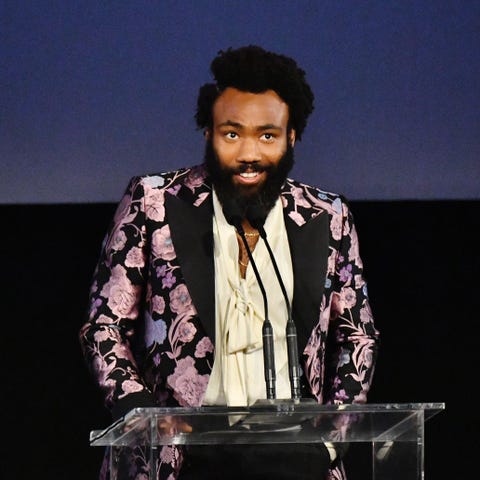 Donald Glover, beard-haver.
Getty Images
There are a couple things to consider here. First, your actual facial hair. Do you have relatively full coverage, or is it a little patchy? Does it naturally creep up your cheeks and down your neck, or are the boundaries a little more defined? These are things to take stock of before growing your beard and setting expectations, both for what it'll look like and for maintenance. If it's patchy, you might not want to plan on going too long, for instance. And if it's super full, get ready to deal with some upkeep.
You'll also want to take a look at your face shape. As a general guideline, your goal will be to make your face look as oval as possible. If you've got a square or a circular face, that means adding length and keeping it trim at the sides. If you've got an oblong or rectangular face, you'll want to keep it shorter and fill in the cheeks.
Protect Your Neck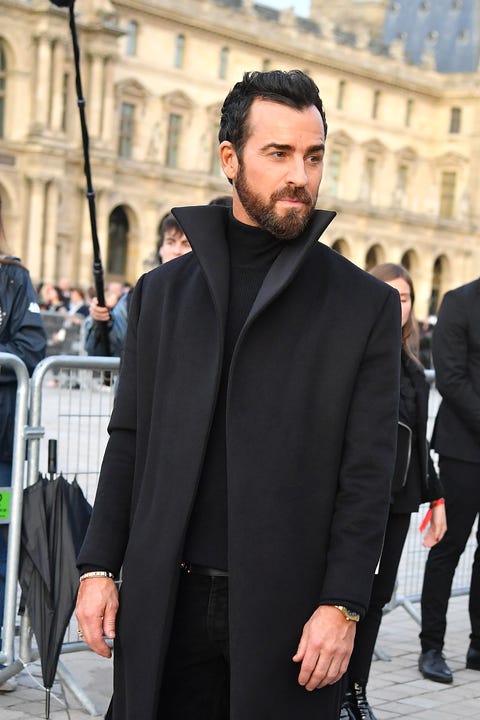 Justin Theroux, beard-haver.
Getty Images
Remember: A beard requires maintenance. It needs to look intentional, at least if you want it to looks its best. And that means no neckbeard. Some guys are blessed with facial hair that doesn't extend down towards their chest, and might get away with a natural neckline (especially with shorter beards), but every beard-grower would do well to understand and define where their beard ends and neck begins.
Methods vary for doing this. Some folks advocate for drawing a "U" from ear to ear, with its lowest part above your Adam's apple (sometimes as much as an inch), then shaving below that. Others, including me, think it's best to start shaving lower, right at the Adam's apple, then adjust upwards, checking yourself out in profile as you go. You'll know you're done when the lowest part of your under-chin—think of the line that forms when you look down—matches the lowest part of your beard. It's a process, yes. But once it's done, you just need to maintain.
You can also taper your neckline into the rest of your beard. This, also, is a process, in which you'll drop your normal beard-trimmer guard length by half, then trim upward about an inch into the beard, giving the trimmer a little flick outward at the end to avoid creating a hard stop between the longer and shorter hairs. Then, you can do the same thing, but with a guard length that's shorter by half once again, and only for half an inch into the beard. Mind boggled yet? Don't worry: You can also ask your barber to do this.
Keep It Tidy, Keep It Clean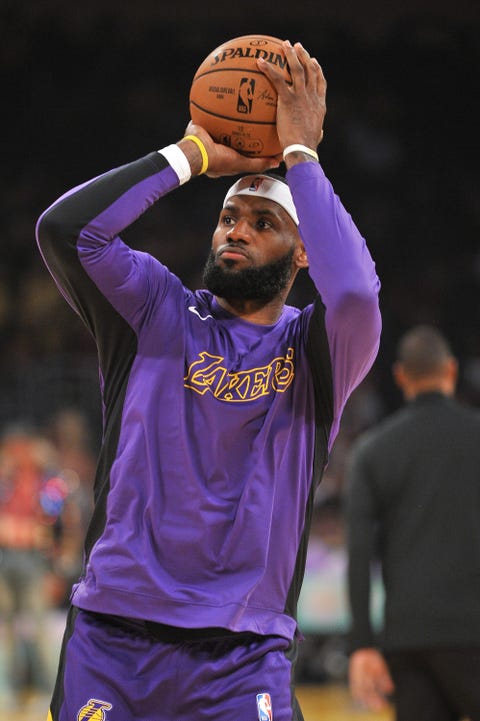 LeBron James, beard-haver.
Getty Images
Congrats! You have set the basic parameters of your beard. But you're not done yet. There are many things to consider still. First off, and especially as you're growing it out, you'll want to keep it as clean and un-prickly as possible. That means washing with a beard shampoo and using an oil or balm to add nutrients and soft up your whiskers.
After that, regular trimming is a must. Do it every couple of weeks, and start by brushing or combing against the grain so all your beard hair stand on end. You can then snip any patches or single hairs that have grown faster than the rest of your beard, and if you're in the growing-out stage, help guide the beard into its ideal shape. A word to the wise: Mustaches tend to get overgrown even faster. Check on yours weekly, and be sure to trim any hairs that hang over your top lip.
There you have it. You are now bearded. Keep up the good work.